Our Business
Since 2013, our steady growth has seen us become one of the leading market specialists in trading non-ferrous scrap metal in the region.
Established as a wholly owned subsidiary of Advanced Material Japan Corporation, AMT primarily supports Japanese companies in expanding their business to the ASEAN region.
Our extensive network and market intelligence ensures that every client is provided with the best service.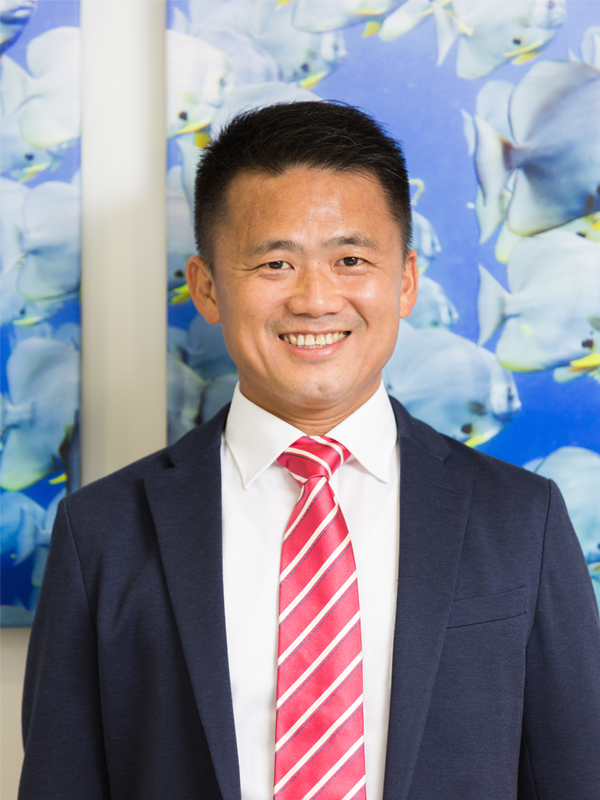 DK Konishi
Senior Director
Our Company Philosophy
右手に算盤、左手にロマン、背中にガマン

We believe in being meticulous in everything we do so customers can enjoy trust and good service.
We encourage our staff to be creative traders by keeping romance in the business process.
During tough times, we are committed to supporting our staff with patience in every issue they encounter.
Our Vision
We are focused on building long-term strategic business relationships across varying industries. This allows our customers and partners to enjoy the best services and solutions in the market. 
Our company is shaped by every team member's contribution. We strive to cultivate a culture where there is respect for everyone's opinion in order to create the best service for our customers. 
Established Singapore Local Corporation
Advanced Material Trading Pte Ltd (2013)

Taking full advantage of Singapore's geological function, Advanced Material Trading Pte Ltd supports Japanese companies that is expanding their business to the ASEAN region by raising metal resources, products sales and recycling scraps.
Statutory Member of SBF
Singapore Business Federation (2014)

The Singapore Business Federation is the apex business chamber that champions the interests of the Singapore business community in trade, investment and industrial relations.
bizSafe Level 3 Certificate
WSH Council (2018)

Since 2018, AMT have been awarded bizSafe 3 certification which is a testament for our company's commitment towards superior workplace safety & health standards.
Singapore 1000 Company Emerging Award
DP Information Group (2016)

The Singapore 1000 Family of Rankings (Singapore 1000, Singapore SME 1000, Singapore International 100 and Fastest Growing 50) is the prestigious guide that ranks the nation's top companies annually for close to 3 decades.
It is committed to profiling the success of businesses based on financial indicators such as revenue, net profit, return on equity and overseas revenue.
Statutory Member
Singapore Business Federation
bizSafe Level 3
WSH Council
Singapore 1000 Emerging Companies
DP Information Group
Top Solutions
Our team of global traders will tackle any troubles which our customers or suppliers may encounter.
Speed & Accuracy
We maintain an efficient organization that is able to make well-informed decisions quickly without any compromise on accuracy. 
Never-ending Development
We will explore every profitable opportunity for our customers.
Up-to-date Insights
We are constantly following the latest economic trend and movement in the mining & metal industry to offer the most valuable information to our customers.